Celebrating Our Seventh Season!
Presented by the Happy Valley Cultural Center under the Artistic Direction of renowned harpist Heidi Lehwalder.

You can make a donation online or by check.


Leonard and Slava Grigoryan, Guitarists
Program
Fantasy on a Theme by William Lawes - Slava Grigoryan
None but the Lonely Heart - P. I. Tchaikovsky
Suite No. 2 (HWV 452) - G. F. Händel
Suite for Two Guitars - Ralph Towner
Blues for Ralph - Leonard Grigoryan
This Time - Leonard Grigoryan
Songs My Mother Taught Me - A. Dvorák
Suite Retratos - Radamès Gnatalli
Sailboat Suite - Slava & Leonard Grigoryan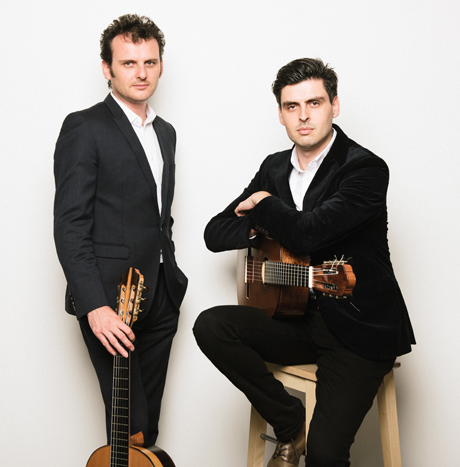 Leonard and Slava Grigoryan, Guitarists


Grigoryan Brothers make their guitars sing with many voices
"But perhaps the highlight of the night was their superb performance of Nigel Westlake's Song from the Forest, originally composed for homegrown guitar great John Williams and Timothy Kain — a mantle from two masters of their instruments worthily passed on to this exciting duo from the new generation." — Steve Moffatt, The Daily Telegraph
Songs Without Words: The Grigoryan Brothers
"There is something very intimate about a performance with just two musicians, especially when they clearly have such a deep bond. The warm acoustics of the Recital Hall added to the sense of togetherness...It really was a delight to spend a couple of hours in the company of such masterful musicians." — Diana Carroll, Performing ArtsHub


Guitarists Slava and Leonard Grigoryan are considered among the finest musicians of their generation, embracing disparate genres such as classical, jazz, and contemporary music from around the world. Since their first acclaimed Australian tour in 2002, Slava & Leonard Grigoryan have astounded audiences worldwide with their guitar virtuosity. They have toured extensively throughout Australia and overseas: to Europe, the United States, Britain, Asia, South Africa and the Middle East. The brothers also have performed with symphony orchestras and at international festivals in Australia and Europe.
Their 2018-19 season includes performances across Australia with the Sydney Symphony, the Canberra Symphony, and the Melbourne Symphony; and in Britain touring with the Canadian singer-songwriter, k. d. lang. The Grigoryan Brothers' 2019-20 season includes a highly anticipated tour of the USA, appearing at the University of Nevada Las Vegas, the Allegro Guitar Society of Dallas, the Fort Worth Classic Guitar Society, the Omni Foundation, and the Nashville Guitar Society.
Regarded as Australia's finest guitar duo, hailed by the Adelaide Review, "the Grigoryan Brothers' name is shorthand for a mastery of the guitar". Their repertoire runs the gamut of classical guitar compositions, including the concertos of Joaquín Rodrigo and works by Vivaldi, Bach, Handel, Fasch, and Manuel de Falla. In particular, the Grigoryan Brothers' recording of Rodrigo's guitar concertos with the Queensland Symphony has earned unanimous acclaim. Cecilia Rodrigo, the only daughter of Joaquín Rodrigo, praised the Grigoryan brothers for "their masterful performance of Concierto madrigal which is so significant in the world of Joaquín Rodrigo's compositions." The Grigoryan Brothers have a deep appreciation and understanding of a broad spectrum of musical styles. This has resulted in many collaborations involving music, both written and improvised. The brothers have a passion to expand their repertoire through new arrangements, their own compositions, and commissions. Combine this with their classical training and the result is a unique sound incorporating all these influences.
Recently the Grigoryan Brothers have been busy with a variety of projects. In 2018, they composed, arranged, and recorded the soundtrack for the film A Boy Called Sailboat. They also performed the soundtrack live at special screenings of the film across Australia. The Grigoryan Brothers have a close and productive relationship with the Austrian musician, Wolfgang Muthspiel, renowned for his skills as a jazz guitarist. They have been touring with Muthspiel, performing original works by Leonard Grigoryan as well as works by Muthspiel. The Grigoryan Brothers have also recorded an album with another fraternal music duo, the Tawadros brothers, Joseph and James. The album, titled Band of Brothers, is a collaboration between the Grigoryan Brothers and the acclaimed oudist Joseph Tawadros and James Tawadros, a traditional percussionist. The Grigoryan Brothers toured with the Canadian singer-songwriter, k.d. lang, across Australia and North America. They have received four Australian Recording Industry Association (ARIA) awards and an incredible twenty-four ARIA award nominations. As a duo they have recorded thirteen albums.
The Grigoryan Brothers are represented by Dispeker Artists, Inc.

Winner of the 2019 International Tchaikovsky Competition!


3:00 pm, Logan House
at the Beatrice Wood Center for the Arts
8585 Ojai-Santa Paula Rd. (in Upper Ojai)
Ojai, CA 93023
Detailed map and directions




3:00 pm, Logan House
at the Beatrice Wood Center for the Arts
8585 Ojai-Santa Paula Rd. (in Upper Ojai)
Ojai, CA 93023
Detailed map and directions

3:00 pm, Logan House
at the Beatrice Wood Center for the Arts
8585 Ojai-Santa Paula Rd. (in Upper Ojai)
Ojai, CA 93023
Detailed map and directions

3:00 pm, Logan House
at the Beatrice Wood Center for the Arts
8585 Ojai-Santa Paula Rd. (in Upper Ojai)
Ojai, CA 93023
Detailed map and directions

Announcing the 2019 Tchaikovsky Competition Gold Medalist, Zlatomir Fung
The Cello Jury of the prestigious International Tchaikovsky Competition in St. Petersburg, Russia has awarded
20 year-old Zlatomir Fung the competition's First Prize and Gold Medal, following his Final Round performance
of Tchaikovsky's Rococo Variations and Shostakovich's Concerto No. 2 with the St. Petersburg Philharmonic Orchestra.
Watch Video
Zlatomir Fung performed for Chamber On The Mountain on Sunday, March 3, 2019.
He will be back to perform an All-Brahms Program on Sunday, March 1, 2020!
Click Here to purchase your advance reservations.
Congratulations Zlatomir!
Pianist Albert Cano Smit Won First Prize at the 2019 Young Concert Artists International Auditions!
Spanish/Dutch pianist Albert Cano Smit won First Prize at the 2019 Young Concert Artists International Auditions, as well as The Paul A. Fish Memorial Prize, the Alexander Kasza-Kasser Concert Prize for support of his Kennedy Center debut, the Friends of Music Concert Prize (NY), and the Sunday Musicale Prize (NJ). Other prizes include First Prizes at the 2017 Walter W. Naumburg Piano Competition, which presented him in recital at Carnegie's Weill Recital Hall.

As soloist with orchestra, Mr. Cano Smit has performed with the San Diego Symphony Orchestra, Orchestre Symphonique de Montreal, the Manchester Camerata, the Nottingham Youth Orchestra, and the American Youth Symphony. In recital, he has performed at L'Auditori de Barcelona, Herbst Theatre in San Francisco and Fondation Louis Vuitton in Paris, and on tour in Spain. Mr. Cano Smit currently studies with Robert McDonald at The Juilliard School. Previous teachers include Ory Shihor, Graham Caskie and Marta Karbownicka. He has benefited from major artistic advice by YCA alumni Richard Goode and Jean-Yves Thibaudet, with whom he gave four-hand performances at Zipper Hall in Los Angeles and Wallis Annenberg Center Hall in Beverly Hills. Mr. Cano Smit is an alumnus of the Verbier Festival Academy.

Albert Cano Smit performed for Chamber On The Mountain with Flutist, Anthony Trionfo on March 4, 2018.
Congratulations Albert!
Heidi Lehwalder, Artistic Director for Chamber On The Mountain,
Receives the Seattle Youth Symphony Orchestra's (first-ever) 2018 Distinguished Alum Award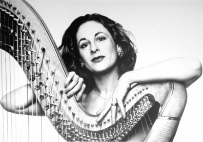 Former SYSO musician Heidi Lehwalder is an internationally renowned harpist who has performed and taught around the globe. In recognition of Lehwalder's remarkable career and her ongoing dedication to coaching young musicians, SYSO is thrilled to present her with their first-ever Distinguished Alum Award at The Power of Music Benefit Luncheon, April 22, 2018.
Heidi Lehwalder's career highlights include:
First recipient of the prestigious Avery Fisher Prize (now the Avery Fisher Career Grant)
Only harpist to ever tour with the famed Marlboro Music Festival in Vermont
Served as Professor of Harp at the School of Music at the University of Washington
Appeared on Leonard Bernstein's Young People's Concerts on CBS at age 14
Performed as guest artist with more than 65 orchestras including: New York Philharmonic, The Cleveland Orchestra, Montreal Symphony, and, of course, Seattle Symphony where she has appeared 55 times
Met Opera's New Concertmaster: The Canadian Violinist Nikki Chooi
The Metropolitan Opera announced Thursday that its next concertmaster would be the young Canadian violinist Nikki Chooi,
who performed for Chamber On The Mountain on May 1, 2016. Mr. Chooi, 27, who was offered a one-year contract beginning next month,
will join the Met's other concertmaster, David Chan.
Read the Article that appeared in the New York Times, July 6, 2016
Congratulations Nikki!

The Real Star of the 2016 Grammys was Ji-Yong Kim, the Pianist from That Android Commercial
Ji, Pianist, performed for Chamber On The Mountain on Sunday, May 17, 2015 and also Sunday, September 23, 2018..
Watch his phenomenal performance in a commercial that aired during the 2016 Grammy Awards Show.
WATCH VIDEO



Would you like to be on our email list to receive announcements about our upcoming Chamber On The Mountain performances?
Please email us at: ChamberOnTheMountain@gmail.com and ask to be added to our contact list.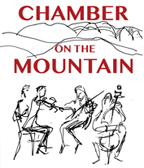 Home | Performance Schedule | Make Reservations | Past Performances | Map & Directions | Contact Us
Copyright © 2019 Happy Valley Cultural Center
PO Box 804 / Ojai, CA 93024
(805) 646-9951
www.chamberonthemountain.com